FABRICTAG uses the following paying methods

Proven secure payment providers
Multisafepay and Paypal (daughter of E-bay and known from Marktplaats and Skype) has a proven record. Their partners are ABN AMRO, FORTIS, RABO BANK, ING (Postbank), SNS BANK. FABRICTAG does not send any financial information form its websites to the banks. Bank details can be declared in the heavily protected banking environment Multisafepay or Paypal.


Safely ordering and pay by secured SSL
Financial institutions have the highest SSL (Secure Sockets Layer) encryption, making any customer data capturing impossible. They make direct contact with the bank of your choice.
With its direct bank contact it is effectively impossible to capture data. Every bank- or payconnection is SSL secured. For any questions, use our contactform please.

Multisafepay: iDeal - Creditcard - Bankwire
Pay in your own familiar bankenvironment using online banking. From the checkout process you will be automatically redirected to the website of your own bank. iDeal is available for account holders of ABN AMRO, Fortis Bank, ING Bank, Postbank, Rabobank and SNS Bank. Very easy and super secure.

Belgian banking customers can pay online safely with Bancontact or Mister Cash at their own bank Dexia, Fortis, ING, Fortis, KBC, CBC, AXA Bank of VDK Savings Bank at LABEL&CO. Safety and reliability are absolutely guaranteed.
German, Austrian and Swiss customers are to pay with online banking and Giropay and DIRECTebanking.
Giropay in Germany is supported by the following banks: Sparkassen, Postbank, Volksbanken Raiffeisenbanken, MLP, Cronbank, Ready Bank, CVW Privat Bank, PSD Bank.
French customers can pay with online banking Carte Blue.
LABEL&CO is also progressive and innovative here. The number of countries is constantly being expanded with secure payment options. Just pay with the bank of your choice.
Payment goes through the ultra modern Strong Customer Authentication. There are at least 2 payment verifications, (something that the customer only knows) PIN or pasword or something that the customer only owns (mobile or hardware token) or something what you are as a customer (fingerprint or face recognition).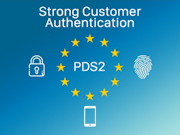 .

PayPal, also for creditcard payments
We are a PayPal verified partner. PayPal offers advanced security and fraud prevention systems. You will receive an email from PayPal confirming your payment, but also from us, due to the direct connection with PayPal. We also accept MasterCard and Visa credit cards or other recognized as American Express. This option does not apply to explicit custom projects.




Paying by bank transfer
When you choose "pay by bank transfer", you will receive an order confirmation containing our bank details (you can also find these details in your customer account). It will take approximately 2-5 business days to transfer into our account. After that, your order will immediately be produced and sent to your shipping address. 
Bank transfer also works directly with Multisafepay or PayPal. We have ensured that it works seamlessly with our websites. Do you want a secure payment link? Use our contactform.

PS. If a payment fails, for example due to a communication malfunction, you will automatically receive a message from us based on a bank transfer. We like you to be well informed.
Account / customer card
With each order, the invoice can be printed or viewed through your own account. This bill contains various information, such as the invoice number and order number but also other information.
NOTE: Your customer card does not contain any financial information and no passwords. These are not known to us and we will never ask for it!